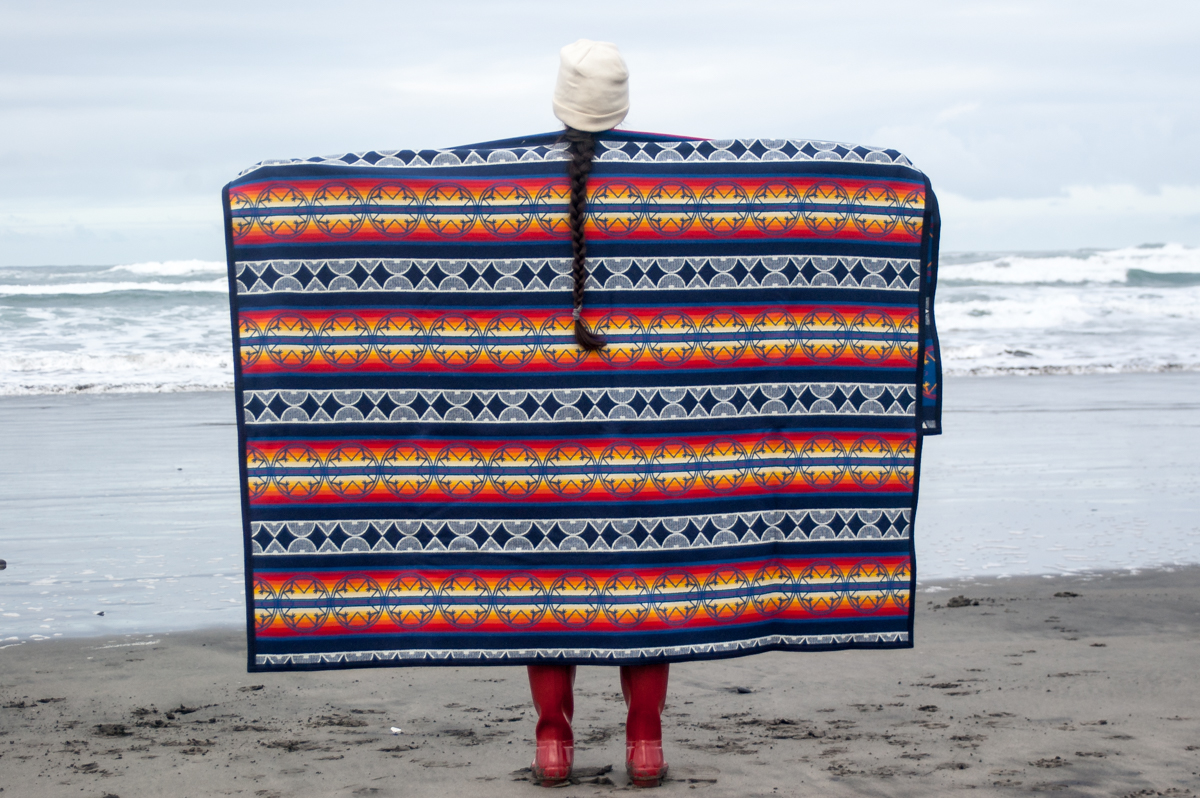 Ginew Wool Blanket Collaboration
WE WALK TOGETHER
The WE WALK TOGETHER blanket is woven of pure virgin wool and cotton. Each wool blanket is 64" x 80", un-napped, felt-bound, and adorned with a custom suede patch.
Ginew®, based in Portland, OR is a Native American owned apparel company. The "WE WALK TOGETHER" wool blanket represents a fusion of the Ginew® owners, Erik and Amanda's, tribal cultures (Ojibwe, Oneida, and Mohican). The blanket is the result of an exploration of design between Ginew® and artist Dyani White Hawk. Each blanket is proudly woven in Oregon by Pendleton® Woolen Mills.
"It was a wonderful experience to work with Erik and Amanda. In a very collaborative process we worked to achieve a design that spoke to each of their tribal backgrounds, their individuality, their partnership, and their vision for high quality, finely crafted, culturally rooted products." -Dyani White Hawk
About: Ginew (Gih-noo) the only Native American owned premium denim collection. Focusing on American-made materials, we incorporate elements of our Native American heritage (Ojibwe, Oneida, & Mohican) to express a contemporary, Native voice through premium apparel and accessories. Ginew is Native-Americana, fusing Native American style and workwear.